This Event Sold Out
But it was Recorded and you can purchase access to the uncut and unedited videos.
It is just like being there and experiencing the audience interaction.
Get Instant Access to the Videos Now
---
Do You Want to Rank Your Sites
in 2015 and beyond?
SEO is Better Than Ever
For Those Who Understand the Game!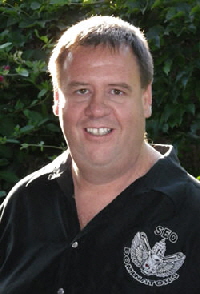 I can't believe it has been a year already
since our last SEO ReBoot
This year is going to be even better!
There is so much new stuff to cover it's ridiculous!
I am putting together an awesome training for you
over the course of 2 full days.
Location:
Evolution Seminar Events
2323 N. Tustin Avenue Suite K
Santa Ana, CA 92705, Santa Ana, CA
Here is just some of what we are going to cover.
The new On-page rules that no one is talking about.

The Content Google is rewarding

The connection between rank and mobile friendly

How brand recognition or lack of it can effect your rank

How your visitors now effect your rank

How to fix bounce rate and poor CTR's that are killing your rank

Keyword research to enhance your SEO

User Experience and its new effect on your rank

How link building has changed and its new role

New powerful link sources

The key to Hummingbird is CAT

Video's new role in ranking onpage

The effect of social signals on rank

The social signals that actually matter

The truth about private blog networks

Building authority with the right citations

Building a powerful social presence

Leveraging the Press for rank and authority

Outsourcing secrets

Proprietary software

Automating processes
And much more...
Once You Learn This Stuff
You will be able to...
Achieve Top Rankings

Get the New Customers You Deserve

Grow Your Business Like Never Before
Okay now down to business!
What's it going to cost?
The full 2 day training is just $297.00
And you can bring a guest for just $97.00
2 Day SEO Reboot Training June 17th & 18th


Click the Sold Out Button Above to get immediate access
to the Recordings of the Sold Out Event.
Thanks, John
---
Resellers Order Below
If you are one of my Resellers, there is an additional day
of training that will be covering reseller topics.
AND, If You Are... One of My Resellers...
Are Your Ready For This?????
I am going to Pay You to Come!
Resellers will need to pay a $97.00 registration fee to reserve your spot.
Upon Completion of the training you will be presented a crisp New 100 Bill.
So you get your entire cost of the training refunded with an additional $3.00
and I get to say that I paid all my resellers to be there!
Humor me, I thought it was a good idea. LOL...
(RESELLERS ONLY) 3 Day SEO Reboot Training June 17th, 18th & 19th


Click the Sold Out Button Above to get immediate access
to the Recordings of the Sold Out Event.
If you would like to join, rejoin or upgrade to our our Reseller program
email me john@limboland.net for a special one time
offer I am prepared to make to get you involved.
I am unrolling a whole New Reseller Program this year
and I will be running it myself personally.
I look forward to seeing you this June.
Make sure you get your tickets before we sell out.
This will be a small venue that only seats around 20 people.
You are not going to want to miss this one!
Thanks, John